Royalty free sound effects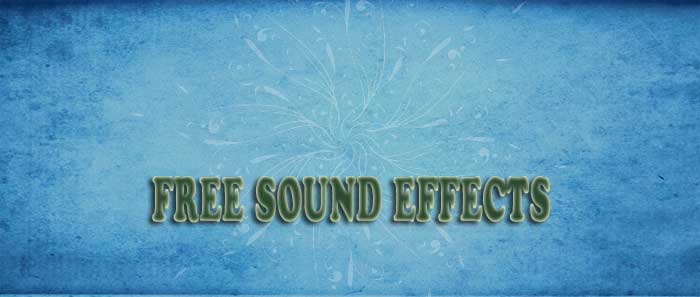 I have created these
Royalty Free
Sound Effects databases in 16-bit WAV format.
The files are classified according to theme and are grouped in folders. The names of the free samples gives clear indications regarding the recording context of each sound effect. For example, the file 'motorway inside car' is a sound effect recorded inside a car on the motorway.
Some samples recordings are short sounds lasting only a few seconds, and others are natural or artificial sound environments lasting anywhere from 30 seconds to 6 minutes.
You may use all of these royalty free sound effects free of charge in your personal or commercial projects.
Copyleft: this work is free, so you may copy it, distribute it and change it according to the terms of Licence Art Libre
www.artlibre.org
---
Available sound effects databases
Domestic sound effects Vol.1
Free samples database dedicated to everyday sounds: doors, drawers, clock, television, fridge, etc..
103 files, 231 MB
Download
Domestic sound effects Vol.2
Free samples library dedicated to the kitchen, garden, etc.
33 files, 481 MB
Download
Holiday in Switzerland"
Sound postcard of a holiday in Switzerland: hiking, lake, motorway, etc.
63 files, 1.18 GB
Download
Ocean
Free samples from the Moroccan Atlantic coast
25 files, 418 MB
Download
Newsletter subscription
In addition keeping you up to date about new royalty-free music available online, the newsletter lets you know when new free sound effect databases and new free samples are available.
Sign up for the newsletter